Environment and energy
As a manufacturer of care beds for children, comfort beds an specialised beds for the elderly, heavy duty beds and Huntington`s disease patients we follow the philosophy to think holistically and also to raise the issue of environment and energy in the same circuit as our products.
Material:
All materials that are built into our products and especially the wood we use for the production are from afforestation and nature-friendly managed European forests. Deliveries are made from PEFC certified suppliers.
Production site: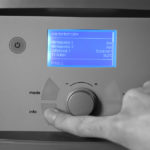 The buildings of our company are more energy-efficient built than the current energy saving ordinance (EnEV) demands and our production area is also completely equipped with underfloor heating. Our bright and light-filled rooms have daylight and during daytime it mostly isn't necessary to turn on additional lightning, as a result much energy can be saved.
Machinery and equipment: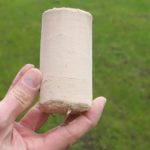 The wood waste generated during the production process (dust and chips) is pressed into briquettes and is environmentally provided for burning. The exhaust air is filtered and more than 80% of the residual heat can be fed back into the building by using a heat recovery system. Modern energy-efficient machines provide the lowest possible energy consumption.