Step on the gas and take off - the racing car among baby walkers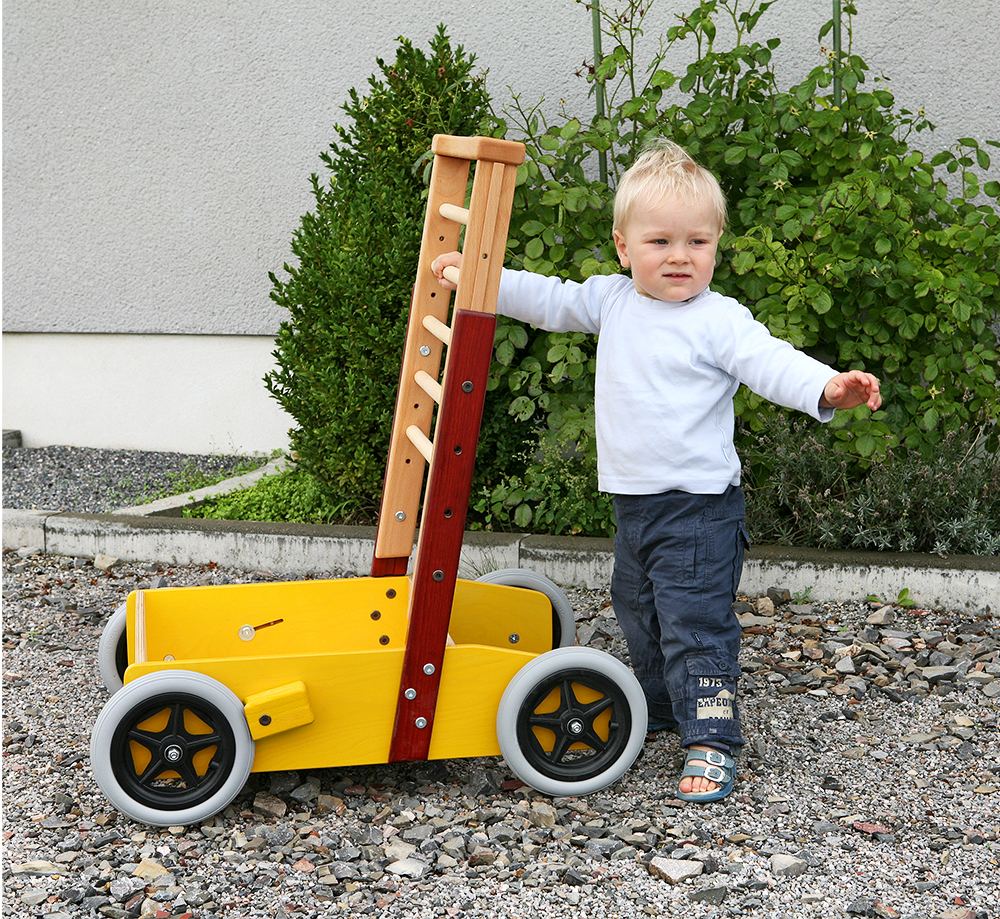 Walking has never been so much fun! The first steps are a special event for all children. Either they practise at the hand of mum and dad or with the Babywalker from SAVI. For children in need of therapy, a true everyday hero.
The first steps are a big milestone in the life of your little ones. Even if they are still a little wobbly on their feet at first, the rascals will soon be sweeping through all the rooms in your home like a whirlwind. So that the little explorers of the world are not left to their own devices during this important developmental step, it is good to have a loyal companion by their side to support their learning to walk. And who could do that better than the high-quality baby walker from SAVI, in which even the favourite cuddly toys can be taken along?
For over 25 years, we have been developing our products from the first bright idea to quality-tested production. We also have other articles for therapeutic needs in our range. For example, the Felix a therapy bed, the safety therapy babybox or the "Wellenreiter" therapy chair. So that your children grow up in a safe environment and can fully develop.
Pull up, hold tight and go
Our baby walker encourages your child to improve its motor skills and learn to walk in a playful way. With this aid, your child is activated to explore its environment in a self-determined way. Our baby walker sensitises your child's movements until he or she can explore the world on his or her own. The walking aid supports your darling in his first attempts at walking and provides a lot of fun and joy. With this baby walker, the little explorers are safe on their way. This makes it perfect for walking beginners.
The cute push pram also serves as a reliable support to gain even more confidence when walking. The sleek baby walker helps with pulling up, holding on and supporting and provides support for the first, still unsteady steps up to independent walking.
With our products, children can experience many wonderful moments together with their parents and playmates. Every child learns to walk at its own pace: some dare to take their first steps as early as 7 or 8 months, while others do not dare to put one foot in front of the other until they are 12 or 14 months old. Therefore, the SAVI Babywalker adapts perfectly to the individual abilities of your child and is therefore suitable for different age groups. This walker promotes motor skills, the urge to move and the self-confidence of toddlers and does not let the fun come too short.
Mastering balance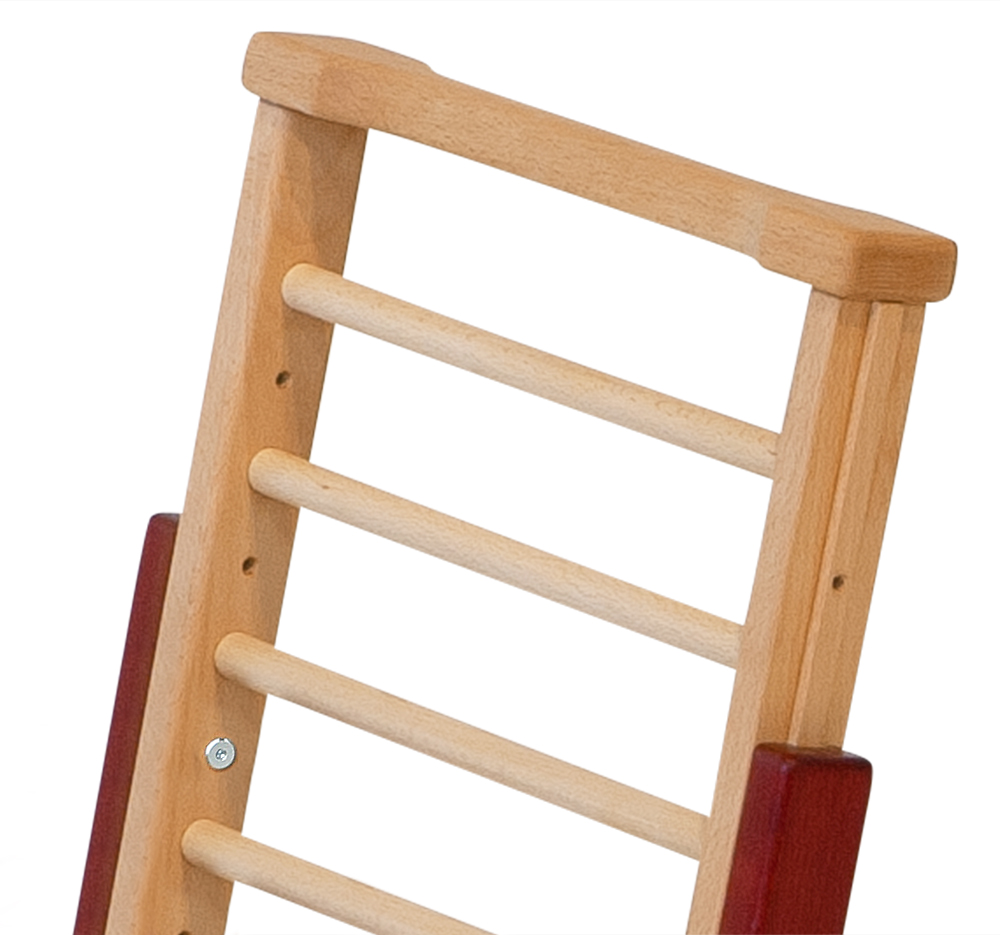 Our Babywalker is also a visual highlight: The large front wheels ensure a stable stand and safety during the first attempts at standing and walking. The minis can hold on to the
height-adjustable grab rails
. An optimal centre of gravity makes the pram particularly tip-proof. The handle is in front of the rear axle so that little explorers can pull themselves up
without tipping over
. Lovingly designed details ensure lots of fun. Thanks to the well thought-out design, your child will learn to walk safely. Due to its unique construction, it is very easy to push.
Play, discover, learn, walk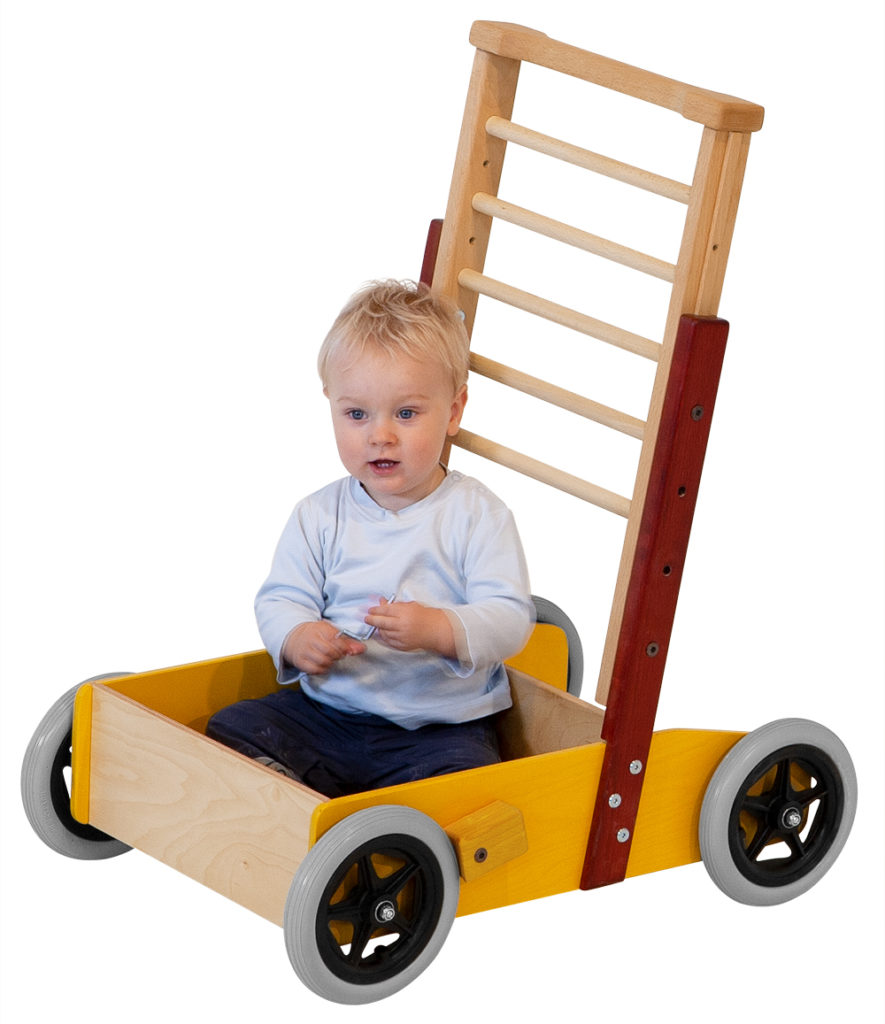 Here, cuddly toys and playthings find a comfortable place to accompany the little explorers on their journey. Little dolls' mums quickly get the idea of using the walker as a doll's pram. Almost every toy finds its place on the loading area. The walker can be used both as a doll's pram and as a great car to fill with building blocks.
The large compartment of the baby walker allows the baby to take all its cuddly toys, companions and other toys with it everywhere. Because Teddy and Co. should never be missing, the pram offers enough space to transport the favourite toys. Because it is impossible to do without cuddly toys and favourite dolls on the first discovery tours.
Learning to walk with safety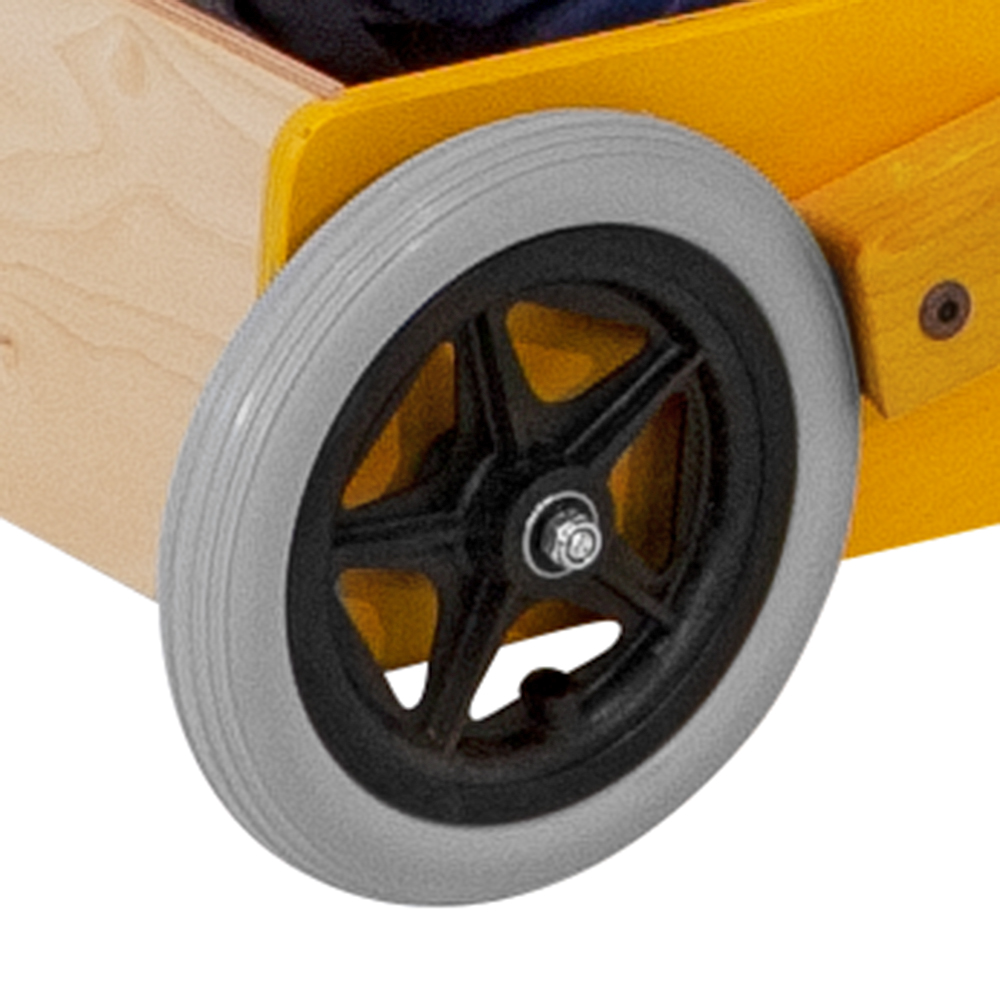 That makes parents happy: The rubber tyres protect sensitive floors and prevent scratches or streaks. In addition, the rubber wheels reduce loud noises when playing with the "hot vehicle". The smooth-running rubber tyres are suitable for indoor and outdoor use, are absolutely safe and can be used on parquet floors without scratching.
Stable, durable and robust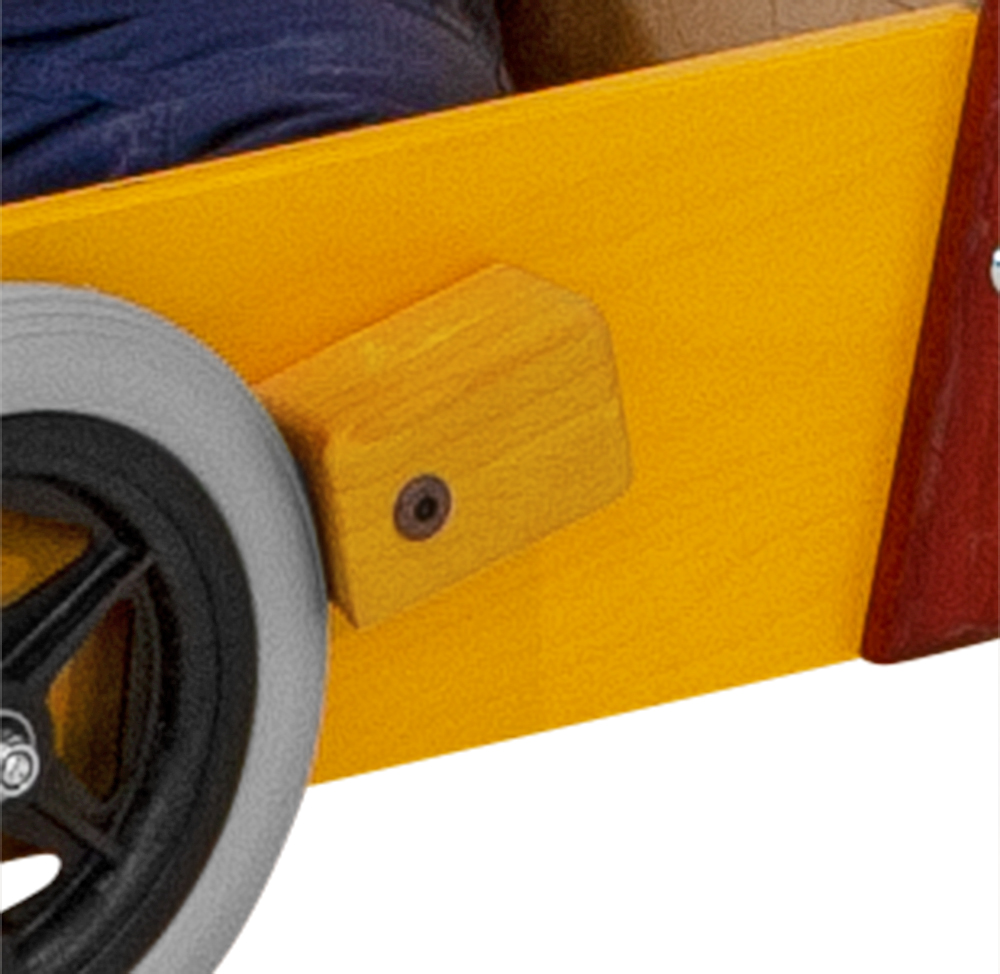 Our baby walker is tilt-proof, made of robust solid wood and perfectly tailored to the ergonomic needs of children. The baby walker was developed in Germany according to the latest safety standards. All materials are tested for harmful substances, certified and regularly tested during production. The surfaces are wipeable and easy to clean. Next to it you can see our optimised grinding brake, which prevents uncontrolled driving too fast.
This wheelbarrow made of solid wood encourages your child who is learning to walk or has recently learned to refine their motor skills and stabilise their balance. With this wooden walker, the first steps become child's play.
At SAVI, we only use pure wood from reforestation and sustainably managed forests and thus make a small contribution to ensuring that your children can grow up in a healthy environment in the future. SAVI attaches great importance to the use of high-quality and safe materials and only uses lacquers that are especially suitable and tested for children and that comply with the European safety standards DIN 71-3, DIN 53160, ISO 22196 and ISO 10993-5. We have summarised more on this topic on our Safety subpage.
Must-have for little racers
With the Babywalker, your child is always at the front of the pack. The walker supports children in discovering their world and provides security during the first attempts at walking. The first steps are an important milestone! The high-quality baby walker ensures that they succeed safely and without accidents. It accompanies your child every step of the way - both at home and outside. Do you have any questions? Then contact us!
height / width / length
running gear
4 light castors with sharpening brake
storage box
hand grip
height adjustment (only 9930), so the walker is adaptable
maximum load
surface
according to DIN 71-3 (security for toys)