Get to know our model "SI" nursing bed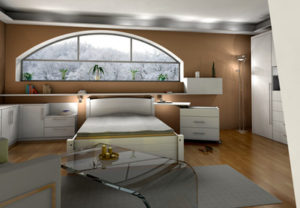 Our comfort nursing beds are ideal for stationary use, for institutions and home care. In additions to making work easier, they also offer a good support for caregivers and patients.
Nursing bed "SI"/ heavy duty bed - for a strong help
Our nursing bed / heavy duty bed has specifically been developed to support the care of heavy patients in home care, in hospitals or in institutions and are intended to provide a relief in everyday life.

Why you should buy our care bed "SI" / heavy-duty bed
can be combined with all slatted bed bases
perfectly adjustable to correct care height, even for tall people
safe working load 350 kg
extensive accessories
professsional construction, high stability and reliability
available in a wide range of bed sizes (up to 180 x 220 cm)
quick delivery time
humidity protection IP54/IP66| EN 60601-2-38 and EN 1970
Care bed "SI" / heavy-duty bed 150/350kg
In the natural beech wood version you will get a natural finish of a wax-oil combination that has been tested for its health and ecological aspects and its compliance with DIN EN71.
That's what distinguishes our care bed "SI"
safe working load 350 kg
lying height 40-80 cm electrical adjustable
head / foot element adjustable
free choice of colour of wood
optional: foot cut-out / patient lifter can slide underneath
optional: fall protection (also for retrofit!) with slot-in or convenient drop-down cot sides
Bed sizes
Care bed / heavy duty bed also available in 210 cm and 220 cm as well in custom sizes.
Single bed
90x200 cm
100x200 cm
120x200 cm
140x200 cm
Our wood tones/surface finish
Our care beds are available in various wood tones/surface finish. Furthermore, you can choose between various colours of padding.
Make your choice...
choose model
choose size
choose equipment
choose colour accent
lying area / external dimension
100 x 200 cm / 115 x 215 cm
120 x 200 cm / 135 x 215 cm
140 x 200 cm / 155 x 215 cm
lying height (top of slatted bed base)
40 - 80 cm
low foot element
side rails
without barred sides
1 adjustable barred side
2 adjustable barred sides
1 manually removable barred side
2 manually removable barred sides
adjustable elements on head and foot element
version
load up to 150 kg
load up to 350 kg
slatted bed base
not adjustable (for load up to 350 kg)
manually adjustable (for load up to 150 kg)
electrically adjustable (for load up to 150 kg)
electrically adjustable (for load up to 350 kg)
running gear
cut out 12 cm (for patient lift)
4-castor running-gear
mattress
polyfoam RG 35
interior spring mattress
Reha-Star Plus mattress
Reha-Star II matress
cold foam mattress
heavy weight mattress (for load up to 350 kg)
incontinence cover
equipment
raising aid
bed table with electric console
bed table without console
perspex within the sides